Who doesn't like shopping? Well, apparently a lot of people don't. In Pakistani shopping centers and bazaars, going shopping is a task and a half that takes over your entire day, and with the world moving so fast most young people don't have that kind of time or energy for "need based shopping". This has given rise to a new trend all around the world known as online shopping.
This trend of online shopping is gaining momentum in Pakistan on the back of increased purchasing power of consumers and heavy digital and mobile penetration in Pakistan.
During the past few years, the country has seen rapid growth in the number of online shopping stores. However, only a few online shopping portals in Pakistan receive majority of the internet traffic due to their unique propositions, market standing, and customer-friendly policies.
There are plenty of reasons for Pakistanis to shop online: the hassles and inconvenience of going out and about, haggling on prices, and varying levels of after-sales service and complaint resolutions. These issues become even greater outside of large cities and urban areas, due to distances involved.
By contrast, online shopping offers 24/7 availability, extensive range of products, competitive prices, with cash-on-delivery, providing accessibility across the country.
Types of eCommerce businesses in Pakistan
There are 2 basic types of ecommerce businesses in Pakistan:
Online Retailers
These are extensions of an existing business, run by a company to promote and sell its own products. Khaadi runs its own physical shops, and also has an online store.
E-commerce Marketplaces or E-Marketplaces
These are websites that act as a centralized platform, bringing together a large number of brands and vendors. The platform acts as an intermediary, handling payments, logistics and customer service. You are still buying the product from the brand, or the shop that sells it locally, but at the online equivalent of a mall or bazaar.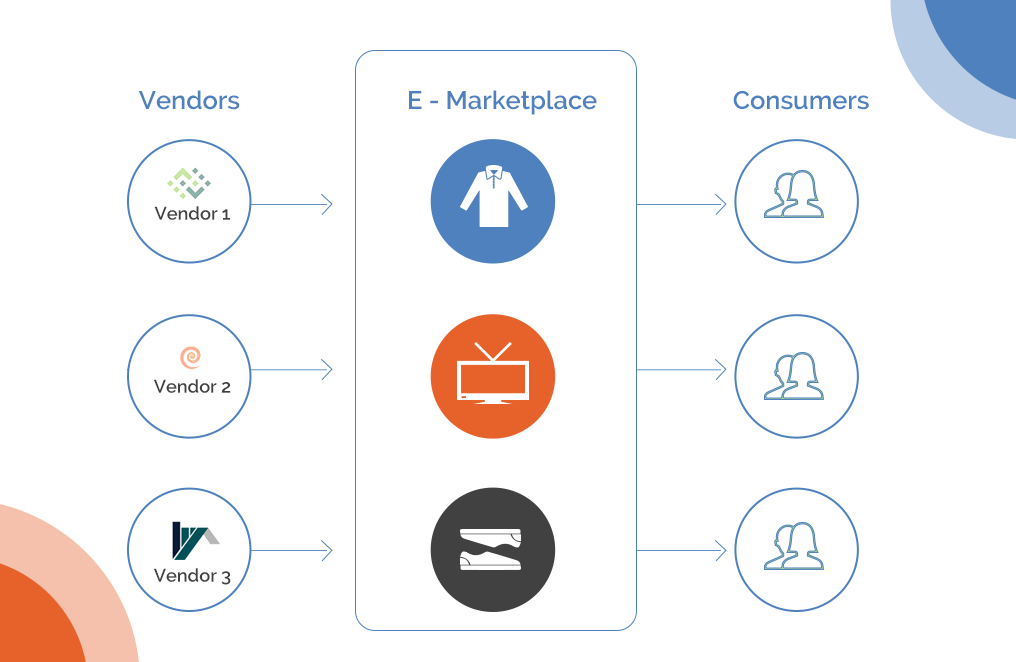 We decided to compile a list of top e-marketplaces in Pakistan, to help our readers choose from the many options available.
Daraz
Daraz is Pakistan's leading e-marketplace that can truly be considered the pioneers of e-commerce shopping in Pakistan. Owned by a German company (Rocket Internet), the platform offers branded and un-branded products across various categories – ranging from clothing to jewelry to appliances to gaming consoles. The platform strives to retain its position in the industry by offering some products that are exclusively in Pakistan by providing a Launchpad for upcoming brands (Infinix phones).
The platform invests heavily in digital marketing and was the first to introduce the 'Black Friday' concept for online sales. Offering free shipping to customers on purchases over PKR 1,500 with a 7-day return policy, Daraz has evolved as a preferred online retail platform for customers. However, being one of the first in our market, they had to struggle quite a bit in maintaining quality of service, with complaints of slow deliveries especially during the "discount festivals," which appear to be a cornerstone for the platform.
GOTO
Despite being a new entrant in the industry, Goto successfully managed to secure a prominent position in the industry by offering top-notch products at competitive prices, compared to its local counterparts (a recent example was the Pakistan launch of the iPhone Red variant). The ecommerce platform was also a major sponsor of Google's Great Online Shopping Festival (GOSF) in 2016.
Goto takes pride in offering a wide range of products (from home furnishings and mobile phones to mens/women's fashion and children's school supplies), with timely delivery across the country, backed by an extensive customer support network. In an effort to provide value added service to customers, Goto's refund policy is much responsive compared to other market players. Many people may not realize this, but in the Pakistani market, fakes and knockoffs are fairly rampant, especially when it comes to electronics and mobile phones. Often battery and accessories are replaced with counterfeits, even when the box appears to be sealed. Goto offers its customers a "no fake products" proposition with a no questions asked return policy.
It would be correct to say that the online shopping platform is striving its best to bring the ultimate shopping experience for its customers.
Yayvo
Originally called TCS Connect, Yayvo is an e-commerce portal owned by logistics giant, TCS. Promising not to compromise on the quality of its products and offering finest shopping experience, the platform boasts of providing free shipment of purchased products across the country. Keeping in mind that Yayvo is owned by TCS, the company successfully managed to add "quick delivery" nationwide in its Unique Selling Point (USP), which is a main concern of big chunk of customers. Whereas, aforementioned online marketplaces offer free delivery only if customers purchase certain amount of goods. Also, with the company's app available on both platform, iOS and Android, the company strives to offer unrivalled online shopping experience.
MyGerrys
Another platform that has made its place in our list of top e-marketplaces in Pakistan is MyGerrys. The platform is one of the latest ventures of Gerry's International. Starting their online operations in August 2016, the company aims to become a one-stop 'branded' marketplace in Pakistan. MyGerrys offers a large selection of products including fashion, home décor, appliances, electronics etc. and is leveraging its global logistics strength through FedEx.
Kaymu
Founded in January 2013, Kaymu is a popular online marketplace offering customer-to-customer (C2C) and business-to-consumer (B2C) platforms to its clients and enable buyers and sellers to directly trade with each other. Kaymu is a venture of Rocket Internet and deals in new and used products including mobile phones, fashion accessories, clothing, household, home appliances and more. If you are not brand savvy, and shopping on a budget Kaymu's reliable customer support and vast network of sellers have enabled the company to become one of the top five online marketplaces in Pakistan. However, there have been instances (few as they may be) of incorrect deliveries and consumers reporting inadequate service while trying to make returns.
Other notable platforms include:
MyCart (focus on groceries and household products)
Export Stock Leftovers (export quality fashion and clothing)
Mandi Express (focus on fresh fruits, vegetables and groceries)
Dawaai.pk (offering medicines and medical products through easy delivery)